May 17th, 2017
Our office mascot and tennis ball manager, Murphy, gets top billing on the home page of our latest web project for VetMEDResearch. As the largest verified veterinary research panel in the U.S., VetMEDResearch helps animal health companies reach veterinarians and hospital staff for research projects through surveys and focus groups. Over 3,000 verified panel members participate in the research for pharmaceutical companies, food and nutrition companies, pet service and product companies, as well as allied advertising and marketing research firms. Murphy approves.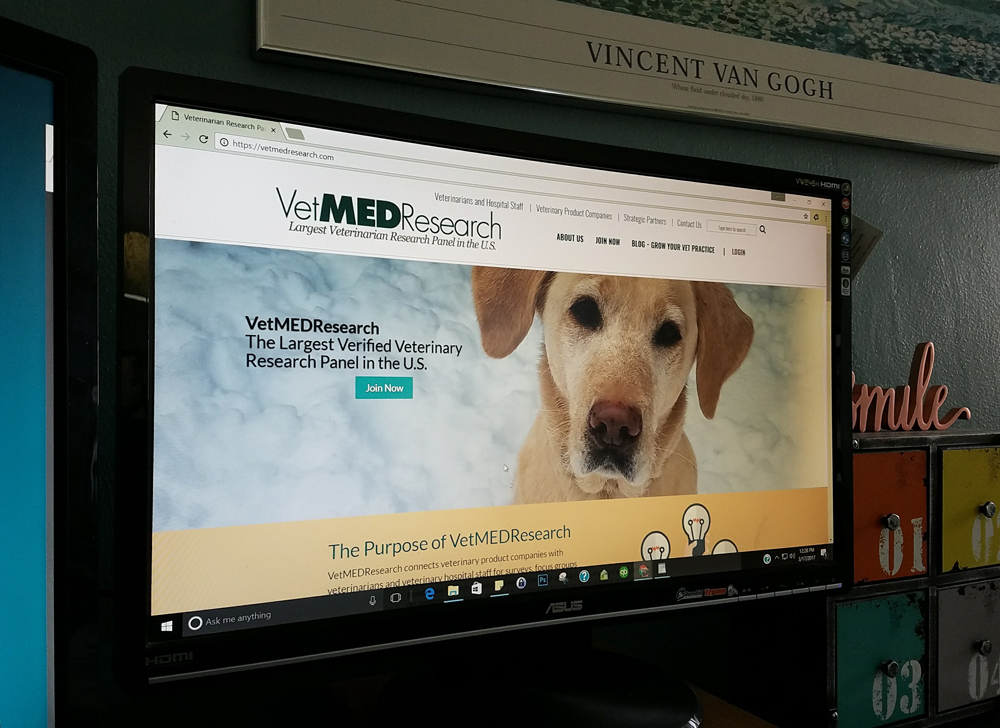 August 23rd, 2011
I recently found some wonderful photos of the bay that a local photographer posted on flickr and had to share. His name is Al Butzer and he has done a fantastic job capturing the beauty of the bay. You can view more of his photos on his website at albertbutzer3.com. Enjoy!
May 17th, 2011
When hiring professional photography, I always order blue sky and puffy clouds. This past weekend, the rain had just ended and the skies opened up, so I couldn't resist the opportunity for some outdoor photos. I took a few quick shots shown here at Terry-Peterson Residential's new home communitiy in Virginia Beach,
Sajo Farm
.
[photospace]