May 17th, 2017
Our office mascot and tennis ball manager, Murphy, gets top billing on the home page of our latest web project for VetMEDResearch. As the largest verified veterinary research panel in the U.S., VetMEDResearch helps animal health companies reach veterinarians and hospital staff for research projects through surveys and focus groups. Over 3,000 verified panel members participate in the research for pharmaceutical companies, food and nutrition companies, pet service and product companies, as well as allied advertising and marketing research firms. Murphy approves.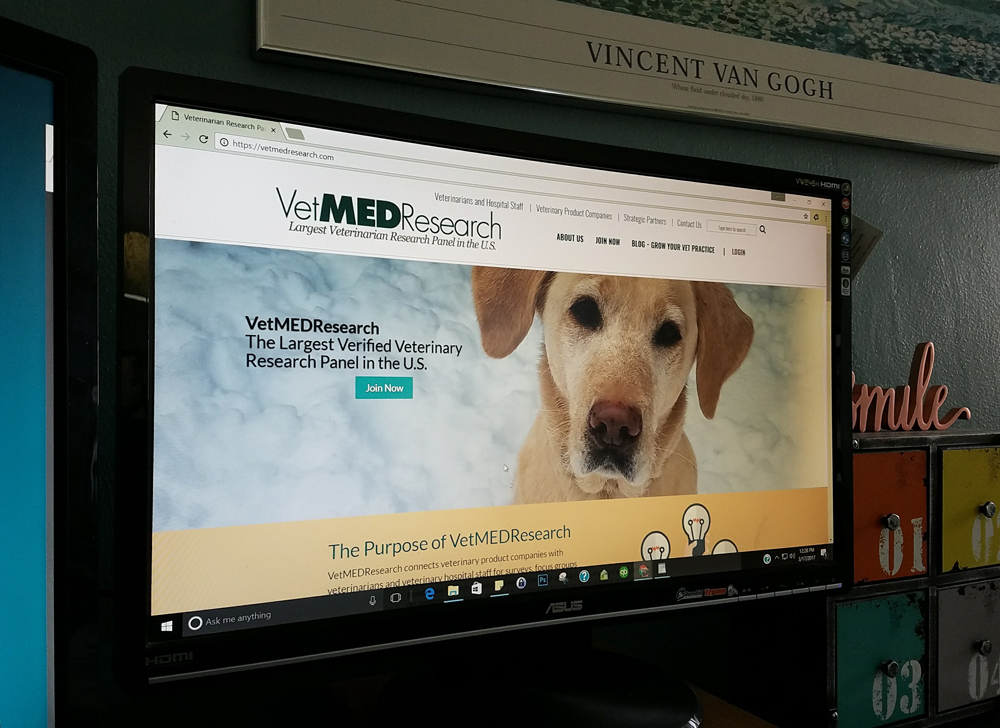 May 13th, 2015
Robin Ripley is a garden and food writer as well as co-author of Grocery Gardening and has just launched a new book, Wisdom for Home Preservers. Her blog, Bumblebee, is about her life in rural Maryland, her garden, cooking, dogs and pet chickens.
Robin asked us to produce a fresh, new logo and blog design. The direction for the new logo was "plenty of white space, sophisticated yet fun and eclectic". The custom, hand-drawn illustration mixes a blend of old and new and we love the end result. We also just finished Robin's new blog site. Check it out at www.bumblebeeblog.com.